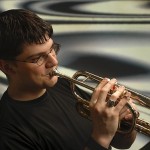 Learn to play or improve your musical skills with private lessons at Hallman's Music. We offer music lessons for all woodwind and brass instruments. Need an instrument? Our lease-to-own plan features quality educator-approved instruments.
Our friendly professional teachers are all degreed instructors and/or experienced performing professionals who offer instruction right in our Huntsville store, no matter your age or ability level . Please view our instructors page for more information about our teachers.
Private music lessons are offered once a week for 30 minutes at a reserved and scheduled time. Most of the teachers at our store have booked a room for a specific day and are only available to teach on those days due to room availability.
Studio Lesson Fees and Policies
Tuition Fee
The tuition fee is $100.00 per month.  This is a flat fee per month for a 30 minute lesson each week, whether there are 4 or 5 weeks in a month.
Tuition
LESSON TUITION IS DUE and PAYABLE to the INSTRUCTOR on the FIRST LESSON of EACH MONTH. Please make all checks payable to the music teacher, not Hallman's Music.
Absences
The tuition you pay reserves a place for you at a set day & time. Therefore, THERE IS NO REDUCTION IN TUITION AND NO CREDIT FOR MISSED LESSONS. Please notify your teacher as soon as you know a student will not be able to attend a scheduled lesson.
Each teacher will provide you with a list of students, time slots, and phone numbers. In the event you should have a conflict for a regularly scheduled lesson, you are to contact at least three students and try swapping times with them before contacting the teacher.
If a teacher is absent, a substitute teacher will be provided. If no substitute teacher is available a make-up lesson will be scheduled.
Make-up Lessons
Make-ups will only be given in the event that the student is sick. Each student will receive up to 2 vouchers per semester for make-up lessons due to illness.
Attendance
Students should arrive in a timely manner and go to their assigned lesson room. should assemble their instruments outside of the lesson room and place the case where no one will trip over it.

Educators recommend private lessons in addition to school band and orchestra rehearsals. Students can advance more quickly and learn new skills by studying one on one with a private instructor. Studies also show that musical training improves math and reading skills, and results in higher S.A.T. scores. Other benefits include improved discipline, social skills, teamwork and self-confidence.